WAH Madrid has established itself as the most powerful leisure event from its headquarters at IFEMA and continues breaking attendance records thanks to a show that does not skimp on visual media and artistic talent. A show that is Easter remains active every day, becoming the perfect profane plan to dance, enjoy and live this peculiar universe. An experience that, more than religious, is hectic, fascinating and awaken devotion. Get your ticket now.
What is WAH? How to define it? WAH is the onomatopoeia that comes out of the mouths of its spectators at all times: it is colour, surprise, action, dance, acrobatics, gastronomy, cocktails… a totum revolutum to enjoy with all five senses, immersing yourself in a new world.
WAH is an ode to the history of music
Why has WAH Madrid marked a milestone? To begin with, for a show that distills the musical and artistic strength of the great Broadway shows that starts with a success: conquering the public through the stomach. The first section takes place in the Food Hall, a gigantic gastronomic area where unusual characters and artists parade to entertain the arrival of the spectators. Such is its quality that it was chosen as one of the filming locations for Masterchef in the 2022 season.
In the same (gigantic) area, you can taste dishes from the five continents: sushi, lobster rolls, baos, pizzas, hamburgers and, as a nod to Spanish gastronomy, trays of Iberian ham and Manchego cheeses.
Once inside, on stage, the WAH Madrid artists star in a show that draws on references such as Marvel, Disney and the Berlin Opera on a journey through the history of music that reminds Puccini, Guns & Roses, David Guetta, Paco de Lucía or Lady Gaga.
The macro show has state-of-the-art technology to recreate scenarios where artists perform music in surprising scenic proposals and in an environment that invites protest, fun in company and artistic experimentation. Let's save the music!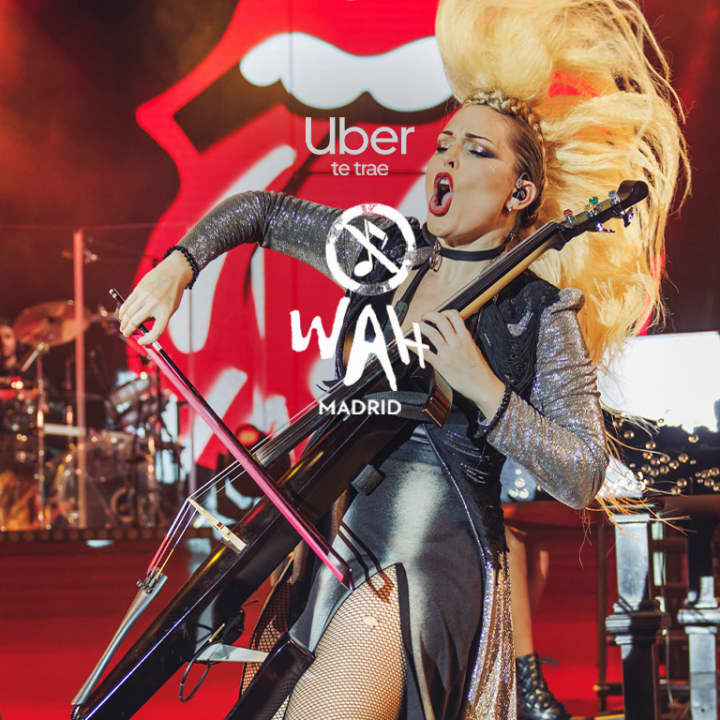 WAH Madrid: the most spectacular show in the world